I recently came across a blog that's quickly become a favorite in my reader. Danni at
Hello, Friend
has some fabulously inspiring and creative posts. If you haven't stumbled upon her blog yet, you really should pay her a little visit. You won't be disappointed! Danni recently posted a list of 12 things to complete before 2012. I am a list-maker, so this little challenge was right up my alley.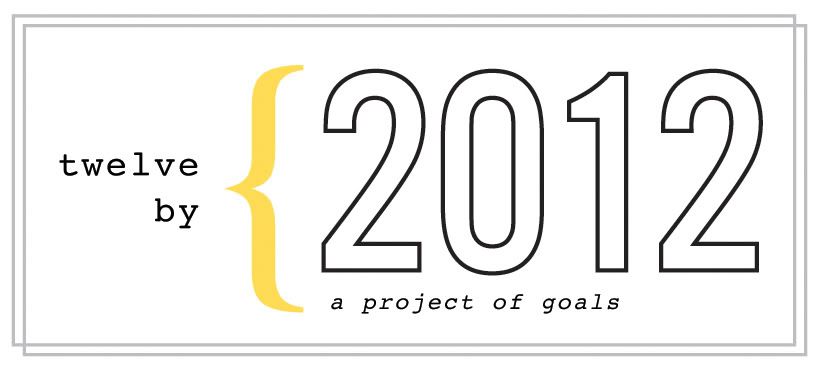 I did put a fair amount of thought into my 12 things...I wanted to challenge myself but I also want to remain sane during the upcoming holiday season.
Without further ado...I introduce you to my 12 by '12 list...
1. Revise budget for 2012
2. Finish handmade Christmas gifts
3. Write up a calendar of posts for my blog {through mid-January}
4. Set up a 'money system' for Maren
5. Plan and carry-out Christmalooza...{Watch for more on this! We're totally going to steal the idea from my amazing cousin...and it's a good one!} *
Hi Jodi!

6. Plan and host a tacky-sweater party

7. Create a list of people to invite over for dinner in the coming months

8. Create or purchase a piece of art with my 2012 verse on it

9. Plan advent festivities to do as a family

10. Have family pictures taken

11. Re-organize the pantry

12. Take Maren on a special mommy-daughter date {we haven't done anything alone since Truett was born!}

I'll be sure to keep you updated on my progress with

the list.

And, there will be some fun posts to accompany some of these things...I'm sure you can hardly wait to see what happens with the great pantry re-organization. You'll just have to be patient for that one, friends. *wink*